Self-inflating jackets are personal protective equipment that ensure the safety of the entire crew. Just as we wear helmets when we ride motorcycles, when we are sailing life jackets and can mean the difference between life and death. By wearing a self-inflating life jacket we ensure buoyancy in the event of a fall overboard, and the maintenance of an unobstructed airway, avoiding the danger of drowning, even in the event of injury or loss of consciousness.
Here are the right self-inflating jackets to sail safely
Self-fastening life jackets, are the product in which Veleria San Giorgio, the Italian company that has been developing and producing more than 200 products and technologies certified for safety at sea, recreational boating, marine professionals and the military, specializes for nearly 100 years. For the recreational boater, Veleria San Giorgio has developed several categories of self-inflating life jackets, and we have identified with their help four examples of the right jackets for sailing safely on any occasion.
HURRICANE EVO 290 – FOR THE TOP SAILOR
HURRICANE EVO 290 – Veleria San Giorgio Class 275 – Real buoyancy 290 N – full optionals – integrated safety harness, double underleg, splash hood, automatic emergency light, floating knife. HDPE polymer fiber ring with very high tensile strength for the use of a safety line. Designed for recreational activities carried out in open sea and/or extreme weather conditions, with the possibility of waiting even for a long time and in very rough waters, for possible rescue. Indispensable, therefore, for those who take on challenging navigations, especially at night. Three-dimensional X3D system single-compartment flotation chamber made of PA 420 PU COATED fabric with electronically controlled high-frequency welds. The system ensures quick and immediate rotation of the body in the water.
List price € 284.30 ivato
SPINNAKER 180 – SAFE 4.0 GREY FOR REGULAR SAILORS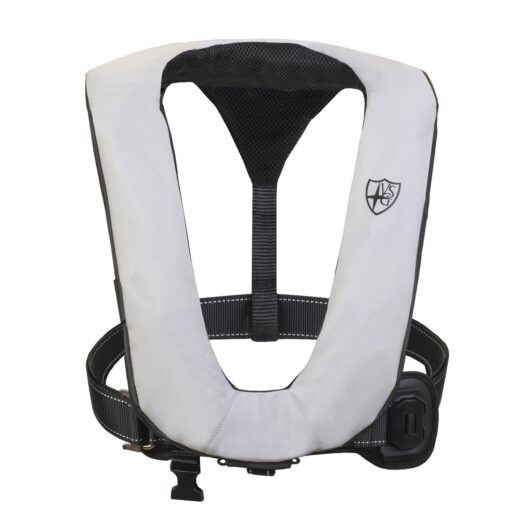 SPINNAKER 180 – SAFE 4.0 GREY – Veleria San Giorgio Class 150 – Real buoyancy 180 N – integrated safety harness, under leg, is theright self-inflating boat for regular sailors who are looking for comfort in addition to maximum safety, so they can wear it for long periods. The Particular very open V-shape of the front and the deep back neckline makes the SAFE 4.0 GREY very comfortable to wear even over bulky garments. Complete with underlegs. SAFE 4.0 is among the lightest products in its category, (less than 1 kg). Much attention has been paid to the design of the ISO-certified 'integrated sling and its buckle closure system.
List Price € 233.00 ivato
SKIPPER 150 – EVO FOR CREW, RACING AND CRUISING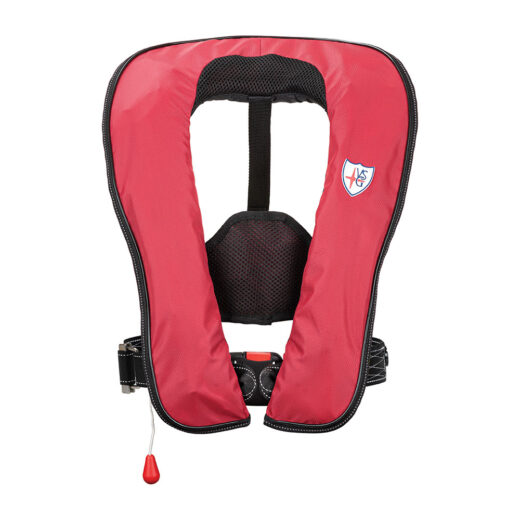 SKIPPER 150 – EVO – Veleria San Giorgio Class 150 – Real buoyancy 150 N – integrated safety harness, under leg Approved and certified ISO 12402-3 (class 150N). In the automatic version it is valid as on-board equipment for unlimited navigation from the coast according to Italian regulations. Acetal resin quick-release buckle closure system with built-in adjustment. It is the right jacket for the whole crew, whether cruising or racing, Is the simplest and most economical model But complete, because it is equipped with a safety harness. Like all models presented, it is automatically activated; in the event of a fall overboard, the system is submerged and autonomously activates the inflation of the buoyancy chamber. You can also activate the life jacket manually.It is operated by pulling the appropriate lever, or inflate the chamber by blowing inside the oral tube.
List Price $169.70 ivato.
SKIPPER 150 – LIGHT – FOR GUESTS AND DAYSAILING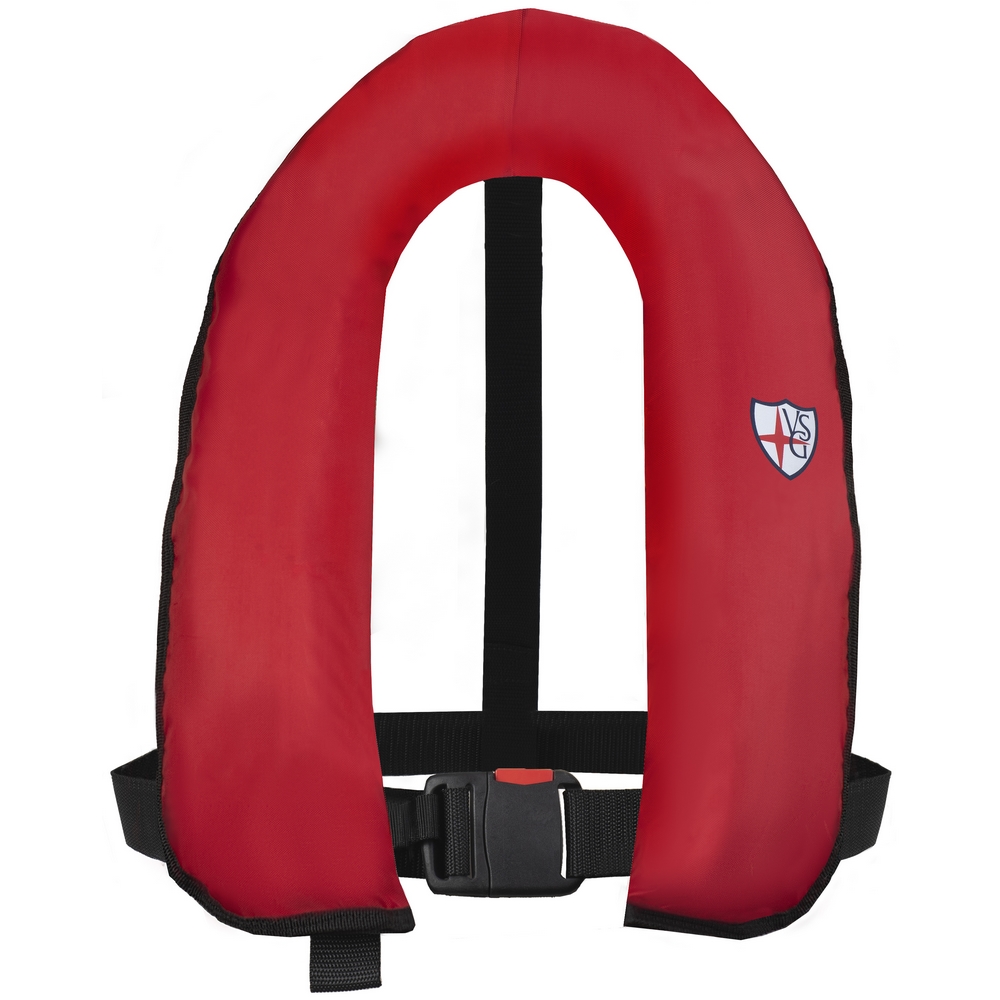 SKIPPER 150 – LIGHT – Veleria San Giorgio Class 150 – True buoyancy 150 N – It is the ideal model for crew and guests on board to keep worn at all times, even for undemanding, coastal, cruising and vacation sailing, or when going ashore with the tender. Since it has no harness or leg harness, it is really very easy and light to wear. is available in different colors; customization can also be requested. ISO 12402-3 approved and certified.
List Price €129.30 ivato
Self-inflating jackets.  AIR BAG SMART 150 – VACUUM, SPACE-SAVING GENIUS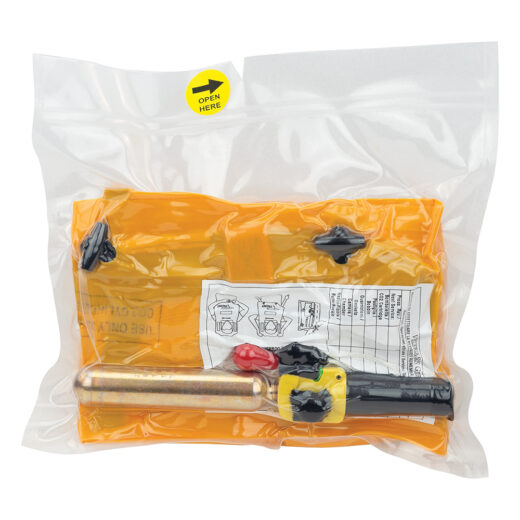 AIR BAG SMART 150 – Veleria San
Giorgio It is a new, patented product designed by Veleria San Giorgio that solves
the problem of mandatory safety equipment taking up too much space on board
.
AIR BAG SMART 150 is a homogenized self-inflating, ultra compact, small, lightweight, economical, vacuum-packed therefore protected from accidental activation and protecting the water-soluble tablet. This life jacket is designed with a different or complementary use than the vests in the range illustrated above:
AIR BAG SMART 150
replaces the traditional and super-cumbersome foam life jackets part of the mandatory safety equipment, saving space
in the lockers. The idea is to store AIR BAG SMART sealed, ready to use, in case of need in an easily accessible locker.
Also great as a respect vest, or to carry for those going ashore by tender, in the waterproof bag during SUP or Kayak trips, or in addition to the emergency Grab-Bag. The measurements are truly record-breaking: Thickness: 3cm Height: 17 cm Width: 24 cm Weight: 600 gr.
List price, 117.71 Euro