Our "EcoMarina 2020" campaign promoted by our association Medplastic, with which we are surveying all Italian ports and beyond in search of those that really care about the environment, is having great success. What does "eco-sustainability" mean when it comes to port facilities? A good example is needed to explain this.
Like that of Marina di Cala de' Medici (located between Castiglioncello and Rosignano Marittimo), which has been investing in "green" solutions and research and development for some time: we talked about it with CEO and port director Matteo Italo Ratti.
OUR INTERVIEW WITH THE DIRECTOR OF MARINA CALA DE' MEDICI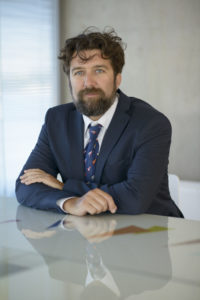 What can a port do to become "eco"?
"First and foremost, increase its 'specific weight' to guide the decisions of institutions, which are responsible for recognizing and incentivizing the work of marinas in terms of research and sustainable development. How to do this? By looking beyond one's own 'vegetable garden': we have formed a consortium with the Marina di Salivoli, the Port of Viareggio, the Port of Chiusa and Rio Marina (Marinas of Tuscany, ed.). It is the only legal tool, the consortium, to really network and have economic means to invest in sustainability."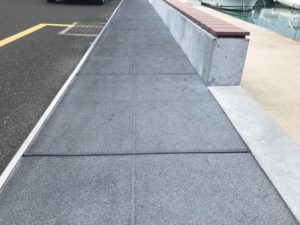 Let us go down more specifically…
"We start with a study that Marina Cala de' Medici commissioned and is pleased to share with the consortium facilities: it is called M.O.S.E. and it is an ultra-sophisticated "smart" column (it also has Internet connection). By December 31, 2019, the first prototype will go into action. The column is not only responsible for dispensing and metering power, but also for rationalization. If the moored boat connected to the column no longer needs power, it is no longer delivered.
Thus saving the watts that were unnecessarily delivered by the traditional column if the 220 cable remained. If we multiply the few W for all the boats moored in a port, the savings are considerable! The column is not only concerned with rationalizing electricity, but is also anti-waste when it comes to water supply, modulating pressure intelligently. If one takes a shower at the dock with the hose on full blast, after two minutes it gets stuck: ditto when one decides to wash the boat. More pressure, less duration."
A port goes as far as spending as much as 25 percent of its turnover on maintenance. Have you worked in a "green" key in this aspect as well?
"Absolutely. Let me give you a few examples: the concrete docks, which used to be covered with deteriorating and deteriorating Iroko wood protection, are now covered with a rubber made from 100 percent recycled tires. It lasts longer, costs less than wood, and is perfectly environmentally friendly. We treat wooden piers with impregnants that are as "green" as possible, such as water-based paints.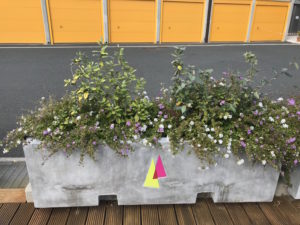 We are then in the process of replacing the faux crock (read: plastic) planters on our docks with concrete planters mixed with recycled fiberglass fibers. We have already replaced a quarter of them and in a few years goodbye plastic pots."
Let's return to energy conservation.
"One major operation we have completed-and of which we will recover the costs in about 15 years-is the full switch to LED in terms of port lighting. It wasn't easy: You try changing 5,000 bulbs around the harbor, from the offices to the bollards!"
You are among the few Italian ports to have installed the Seabin waste-eating bin…
"An undoubtedly useful device that, if installed well by studying the currents in the port, catches plastic and floating trash. But for its effectiveness to be consistent there should be at least 50 of them in every port: and here we return to the important role of institutions. Without their 'seal' and eco-incentives, the costs of these solutions remain high and their diffusion limited."
NAVIGATE INFORMED!
To stay up-to-date on all the news from the world of sailing, selected by our editorial staff, sign up for the Sailing Newspaper newsletter! It is semplicissimo, just enter your email below, accept the Privacy Policy and click the "Sign me up" button. You will then receive on your email, twice a week, the best sailing news! It's free and you can unsubscribe at any time, no obligation!