The start of the VELACup 2017 in Santa Margherita is 15 days away and we have already exceeded 130 registrants. Signing up for the most crowded regatta in the Tyrrhenian Sea, which takes place on Saturday, May 6 and Sunday, May 7, 2017 in Santa Margherita Ligure, is very easy. Just follow this
link
and in just a few clicks you will also be among the protagonists in the water.
But why is the VELACup a must-see event? Here are 10 good reasons:
1.Because the VELACup is open to all types of boats, all sizes and shapes, no age restrictions, no bureaucracy: no tonnage certificate is required. Participating is super easy for everyone. Find out about all the categories in the regatta at this link.
2.Why the VELACup is The most crowded regatta/sailing event in the Tyrrhenian Sea. L'Last year there were 206 boats at the start, from a 3-meter small dinghy to Roberto Lacorte's large Maxi Supernikka, and more than 3,000 enthusiastic sailors, from a neoanto of a few months to a 90-year-old sailor. So it is mostly a big party.
3. Because if you want to rent a boat to participate we have tailor-made packages for you. Just click here.
4. Because everyone can participate. The more relaxed "white sails"-without spi and gennaker-with a reserved ranking, and the more fierce crews.
5. Becauseafter the regatta there will be a big party on the dock within the VELAFestival setting that you can't miss.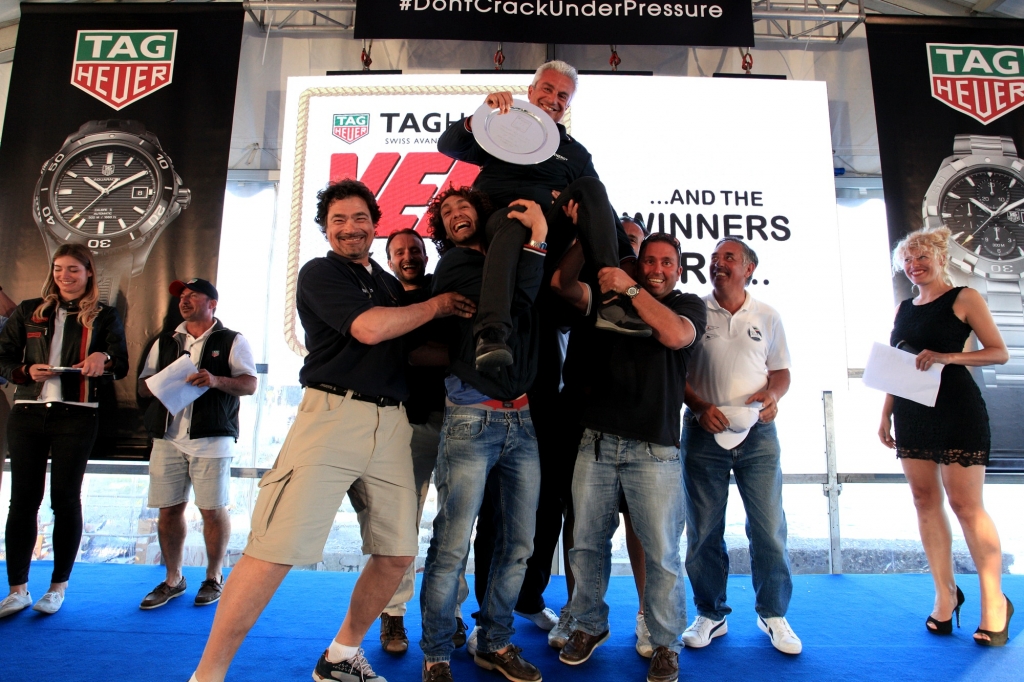 6. Because all participants will be given a very rich Gift Bag full of gifts.
7. Because if you don't have your own boat you can .
find a boarding place on your own
.
8. Because there is a "popular" registration fee.


9. Because the setting of the VELACup is the magnificent Gulf of Tigullio, and a buoy of the coastal course will be positioned right in front of the spectacle of Portofino at a time of year, the beginning of May, when the desire after winter to be outdoors is strongest. The course is easy for everyone: a triangle with start in front of Santa, first buoy in front of Portofino, second buoy off Sestri Levante, and finish in front of Santa harbor.
10. Because even thelast one to arrive will receive a prize!
DISCOVER THE 2016 VELACUP IN A MINUTE